newly gathered seaweed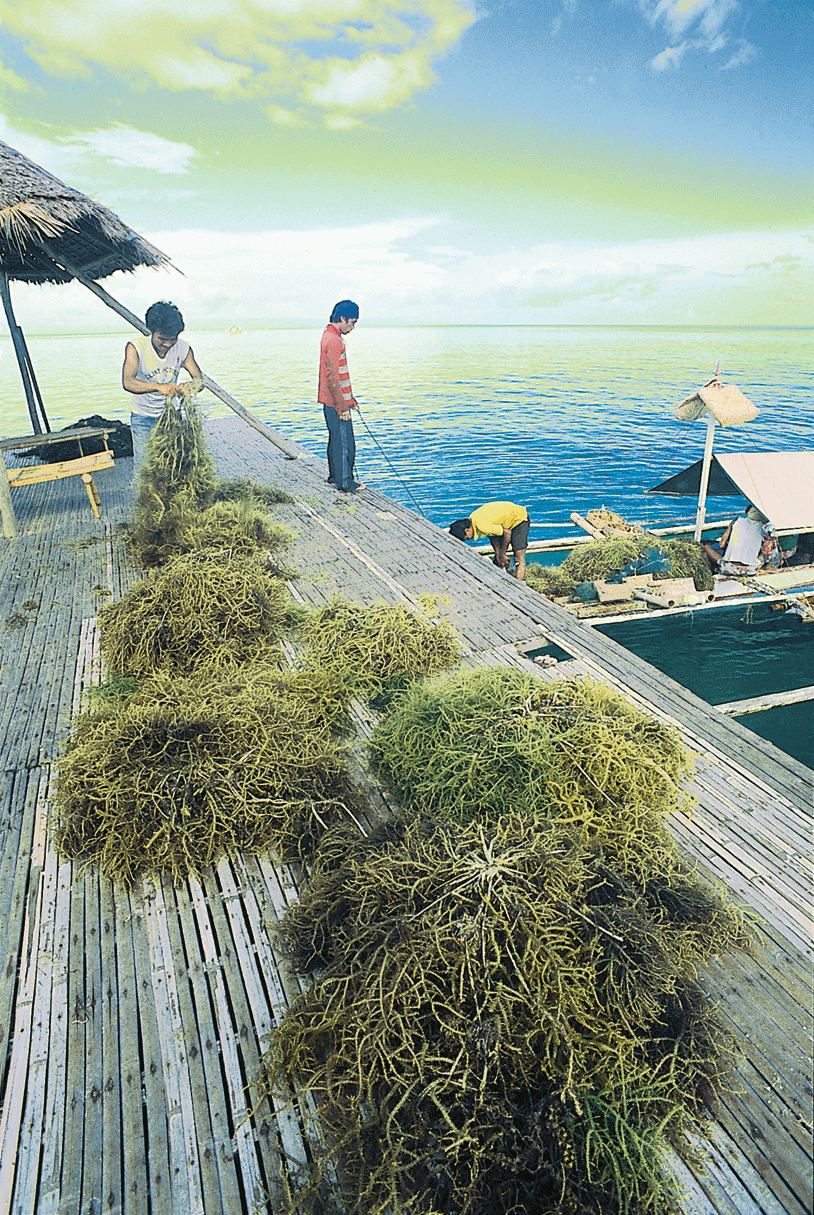 Photo courtesy of Shemberg Mktg. Corp., a SIAP member
Welcome to the official website of the Seaweed Industry Association of the Philippines.
SIAP as it is commonly known, is a Non-stock Corporation registered in the Securities and Exchange Commision (SEC) of the Republic of the Philippines with registration number: CE-00463 and was duely registered on September 19, 1985.
Since its creation in 1985, SIAP has played a major role in the continual development and improvement of the Seaweed Industry in the Philippines.
As of today, SIAP members have grown from a few Carrageenan Processors to more than 100,000 which includes Raw Seaweed Exporters, Seaweed Traders and Seaweed Farmers and their families.

fully grown seaweed


Photo courtesy of Shemberg Mktg. Corp., a SIAP member

These members are divided by Cluster Areas based on their geographical location. These Clusters are the following: Cluster 1 which includes the provinces of Tawi-tawi and Sulu, Cluster 2 which includes all the provinces in Western Mindanao, Cluster 3 which includes Eastern Mindanao provinces, Cluster 4 which covers the Eastern and Central Visayas provinces, Cluster 5 which includes Mindoro, Palawan, Romblon and Western Visayas provinces and last but not the least, Cluster 6 which covers the Luzon provinces.

SIAP News and Events







National Seaweed Summit 2007




July 9-10, 2007




Waterfront Hotel - Cebu







Seaweed International Business Forum & Exhibition

Oct. 29 - Nov. 1, 2007

Inna Grand Bali Beach

Sanur, Denpasar

Bali, Indonesia
Site developed and maintained by Harold
For comments and suggestions email to: haroldgamboa@yahoo.com